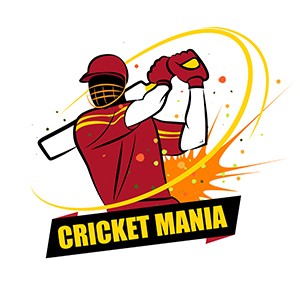 The Anglos, the English and the Australians, ran cricket for two hundred years, and but for occasional blights like limiting the number of bouncers when the Windies were bashing their heads in, they handled the game fair and square.
India won the world cup in 1983, which sent the country into paroxysms of ecstasy. The tournament was held in the fair environs of England, so was free from the blight of fixing. By the nineties, an explosion of TV in India and an increase in the discretionary income of many Indians made the balance of cricket power shift towards India. The Board of Control for Cricket in India took over the game.
A new and exciting format of cricket, Tamasha20, emerged, and was immediately embraced by Indians. T20 encouraged slugfest batting, and wicket-to-wicket bowling. Not much spinning really, and a profusion of medium-paced trundlers, in whose creation India had excelled for a long time now. The BCCI paid lip service to Test cricket while concentrating all its energies on T20, organizing an endless tournament, the IPL, in peak season.
Fanciful notions were bandied about that super cricketers would burst onto the Test scene from T20. Not a single Indian Test player of enduring quality has emerged from T20. Not to single out T20 though, it is also true that India has not produced a ton of players of all-time greatness, even before T20 emerged.
In Gavaskar's time, he was the lone player of top-flight quality. Viswanath provided some rear-guard action. For a while, there were quality spinners. Then Kapil Dev arrived as a good swing bowler. But for much of Gavaskar's span, he was the only one carrying the flag.
This story was repeated in the nineties. Instead of Gavaskar, there was Tendulkar. Amul ran an ad: Tendu, Ten don't. The noughties brought some support in the form of Dravid et al. Kumble was an effective bowler, although more happy at home than abroad. In all its nearly-century long Test cricketing history, India has never won a Test series in Australia or South Africa.
The Aussies had not won a Test series in India for decades. They made it their final frontier, and finally conquered it in 2004. Underrated England surprised even their own selves in 2012 by beating the Indians in the latter's backyard, a loss that utterly demoralized the hosts.
One would think that the BCCI would be going all-out to nurture a Test team to take on the Aussies and the South Africans on their home grounds. For isn't Test cricket the pinnacle of cricket. Why is Test cricket the pinnacle of cricket?
Test cricket tests every ounce of a player's skill, stamina, courage and even ethics. It is almost war by other means. Many non-cricket playing nations scoff at cricket being a sissy's game of endless duration with spectators watching from the sidelines with cups and plates of tea in hand. But can there be any more fearsome sight in all of sport than a bareheaded Sunny Gavaskar taking on four fiery Windies. Even with protective gear, Test cricket, remains a bloody sport.
Many people consider Test cricket boring. But that was in the eighties, when draws were profuse (It is also boring today whenever India plays Sri Lanka). But run-getting has sped up dramatically and fielding standards have improved drastically, both aspects one can, even if grudgingly, ascribe to pajama cricket. Most Test matches today end in results; many are nail-biting humdingers spread over days which, necessarily, leaves one without nails.
But Indians, and therefore the BCCI, have embraced pajama cricket. Pajama players are promoted as the next rockstars of cricket. Once in the Test arena, and especially in conditions alien to the subcontinent, they tend to fall flat on their faces. Forget about batsmen, where as noted earlier India has mostly always been a one-man band, or pace bowlers, where it has mostly always been in no-man's land, India cannot even find spinners to take wickets beyond the subcontinent.
Pajama cricket, especially T20, brings in TV audiences and spectators, so dear to the BCCI's heart. Thus it organizes a mind-numbing amount of games, even those other than of the IPL. Across the three formats, Indian teams are pretty much the same. Everyone wants to be part of the lucre of T20, and if you succeed in that format, you are automatically considered Test-caliber, until you flop miserably.
Indian players are thus on a constant treadmill of cricket fiesta. Little attention is paid by the BCCI to preparing players for South Africa, Australia, or even England. Some lip service to lack of preparation was paid by the captain, which was quickly withdrawn. The captain has been busy with his nuptials before an all-important tour like South Africa's. Would Tendulkar or Gavaskar or Dravid have behaved in like fashion?
And when the tour is lost, cries of despair go up. But why? The BCCI, and India, consider Test cricket to be a pointless exercise, to be jammed in between pajama cricket. Invite sub-standard teams like Sri Lanka and New Zealand over, and gain a worthless number one test ranking. For if you were truly world one, you would at least be giving the Proteas, the Aussies, and the Poms a bloody fight.
India's final frontier is not South Africa or Australia. It is pajama cricket. If the BCCI has its way, in twenty years, there will be cricket, but it will be cricket without Test cricket. God save cricket from the BCCI. What the Anglos couldn't do in two centuries, the BCCI will do so in less than fifty years.