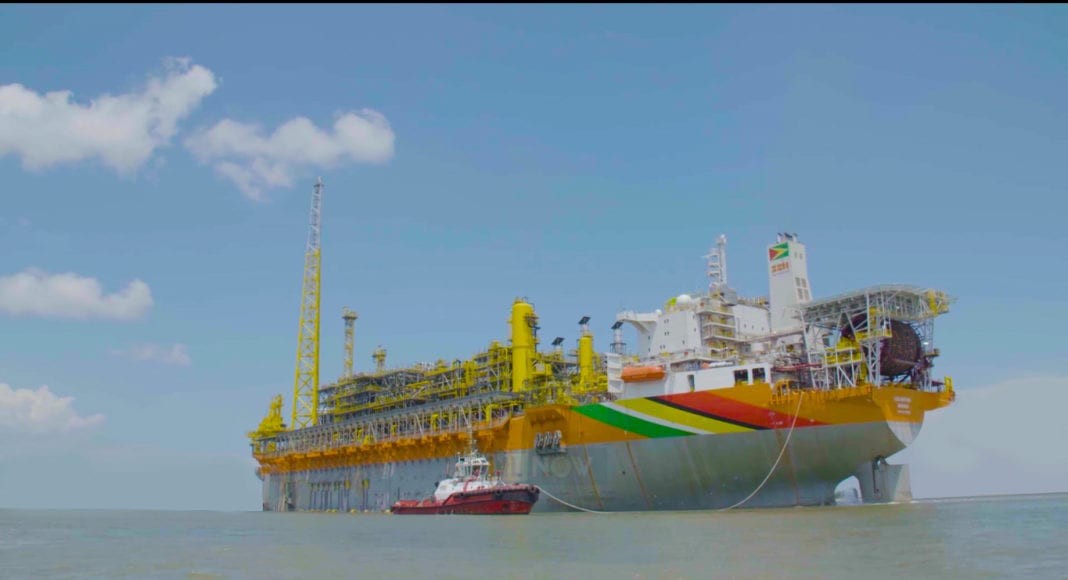 Reference is made to the article titled "President Ali defers to 'ministers' on support for Int'l oil blocks probe" (KN December 5). I regret immensely that the President chose to be pedestrian on this matter attracting the worst kind of attention, the sharpest degree of suspicion with one controversial development after another surfacing. His Excellency simply has to do better with this oil of ours, especially where uncertainty and impropriety appear to be the order of the day.
The President is reported to have said that he defers to his 'ministers.' I give him the benefit of a slip of the tongue amidst all the emergencies of the moment. Yes, I know the PNC orchestrated elections delays; they are dreadful people, indeed. But what President Ali is doing is even more dreadful, and revealingly so. There are no ministers involved in this, other than one, which would be his champion and caretaker and cover. There is only one oil minister in this country; the other fellow is a-ahem, mere presence, and then an outright apology of one. I plead for him: do not embarrass the man like this by hanging him out to dry. And to the President I offer this, too: do not embarrass yourself with these rhetorical intrigues. We must know the limitations of our capabilities. Yes, I dare to say so humbly and respectfully to all, particularly presidents, either sitting or standing with overpowering shadows and cunning machinations.
All Guyana knows that there is one President in this country. I regret to say that it is not His Excellency, President Dr. Irfan Ali, esteemed and honourable, as he aspires to be, as he is actually held by a few. No man should put himself through such an ordeal. No other man should subject another to such humiliations, where on this most vital issue of oil, he is shadowboxing and sword fencing with words that convey their savaging untruths. This one about "defer to ministers" is not becoming. Presidents consult, they do not defer. Presidents seek advice, but they are the ones that must give consent after parsing and weighing at length. For all roads lead to State House, where the baton stops and cannot be passed. Get with the programme, Mr. President; appreciate the sum of obligations.
To the President I exhort: stand up and deliver on this oil on which so many expectations are built. The nation does not need, have no more use, for more of this misleading about deferring and ministers. I remind the President that he is chief minister and chief decision-maker. I can be let down, since I have been there a long time on all things related to Guyanese politics and Guyanese leadership. But I urge the President not to let down the people, who are depending on so much from this oil. They have been deceived enough. Do not devastate them further.
As I see it, the matter before the President is simple: international probe or no international probe? His so-called 'ministers' may not desire any of this. In fact, I gather that the honourable holder of the highest office in this land may himself not want anything to do with an international oil blocks probe. I would not want so myself, since the way that it was handled-secretly and disreputably by suspected people here with more disturbing people elsewhere-would open Pandora's Box leading to what I would not want anyone else to know. This is why I think His Excellency comes up with this crafty concoction about need to 'defer' and 'ministers.' Quite frankly, it stinks.
Whether singular or plural is not of the highest priority for me. What matters is that the President is being disingenuous with what is now surfacing as his copyrighted dissembling. He has to pull the trigger on this one; I would hope that it is pointed away from me. The President in particular and politicians in general in this country must make a start in speaking in straight lines. They have to stop walking these curly paths. They tangle themselves up with these embarrassments. What a tangled web we weave, with our own President standing as a master weaver without equal. Sadly, I must say that that dubious accolade is now well-earned. I understand that this is a non-decision already made. Just be brave enough to go public with it: no international probe. After all, there is that small matter of national sovereignty. Stop fooling the trusting people. Mr. President: stop doing this to us.