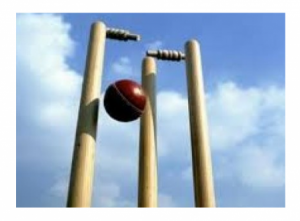 KARACHI: Soon after West Indies slumped to their worst-ever defeat in Twenty20 Internationals — a morale-shattering 143-run defeat against Pakistan on Sunday night — their skipper Jason Mohammad admitted his team was jet-lagged.But he was quick to add that it wasn't an excuse for the loss that was so crushing that even the Pakistanis were surprised.
"Obviously there was a bit of jetlag, but I think our performance just wasn't good enough at the end of the day," Mohammad said after his team crumbled in the first of the three T20 Internationals at the National Stadium."You can't be happy with performance like this both with the bat and ball," he added.
"We just have to improve all-round, in all three departments of the game, especially with batting we need to apply ourselves. Our shot selection needs to be better and (we have to) put partnerships. Losing wickets in every over (early on) put us under lot of pressure. We just have to be positive and be smarter about it tomorrow," said Mohammad, who was asked to lead the West Indies on this brief trip after Carlos Braithwaite opted out because of security concerns.
Mohammad was disappointed at the way his team performed but made it clear that there was no need to press the panic button.
"These things do happen cricket. Yes obviously it was a bad day for us, but you know if we get it right tomorrow and put in a better performance especially with the bat."
Despite the fact that he is leading an under-strength team that just arrived in Karachi just hours before the start of the series, Mohammad said that he was happy to be playing in Pakistan.
"Obviously it has been very nice, coming here, they have done an excellent job, we feel very safe, fans were very nice at the ground. We feel comfortable being here."
Reverting to Sunday night's game, Mohammad said that early loss of wickets ended any hopes of chasing Pakistan's total of 203.
"Losing three wickets in the first two overs put you in a lot of pressure and that too your three top order batsmen."
Mohammad conceded that his touring party was short on experience, adding that he would have liked to have more seasoned players in the squad.
"I think the guys here can do the job as well, couple of senior guys and some youngsters who have come here they are quite capable of doing the job here. Hopefully we will do the job tomorrow, especially with the bat.