By Brandon Corlette
Twenty-one-year-old Trinidadian Joshua Da Silva earned selection in the list of 11 reserve players who will tour England for a three-match Test series starting July 8.
Da Silva and the touring party, who are set to jet off today (Monday, June 8), will be aiming to defend the Wisden trophy. In a virtual interview with Guyana Times Sport, Da Silva was overjoyed after he booked a ticket to tour England.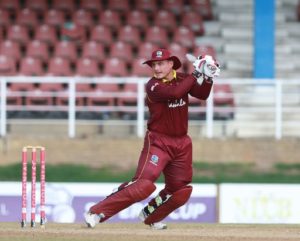 When asked about the adrenaline rush experienced after this call-up, Da Silva had this to say: "Words can't really explain; it's a reward to all the hard work that I have put in and the results that I have got and just everything coming together."
While the talented right-handed wicketkeeper-batsman is keen on taking his career to greater heights, he will be aiming to learn during this period.
In the most recent Regional 4-Day season in 2020, Da Silva finished the batting charts with 507 runs with only four batsmen accumulating more runs than him in the Caribbean. He piled on the runs, including a high score of 113, finishing the tournament with an average of 50.70.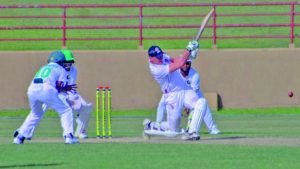 "Before this season, I told myself I wanted to get that first hundred which I missed out on the previous season, coming close but falling short. That first game I told my Dad that I am going to score the hundred, and so said so done. After that, everything else came together, everything clicked, I felt confident and I felt like I could not get out in that entire tournament. When I got out, it was mostly my fault, but I was very confident," Da Silva highlighted.
Consistency has been the name of the game for Da Silva. Before the Regional 4-Day tournament, Da Silva rocked the West Indies Emerging Players (WIEP) outfit where he scored 310 runs at an average of 44. He racked up an unbeaten 103 in the championship campaign for the Emerging Players.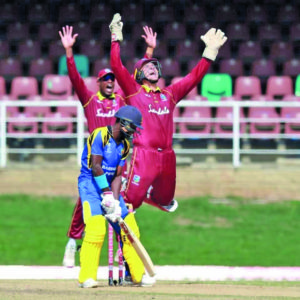 Da Silva noted that playing with those guys was a wonderful experience. "It was just a bunch of talented players who didn't make their territory, so it was a motivation for all of us to show that we are some of the best in our territories, and we went on to win the tournament. They labelled us as the ultimate reject."
The Trinidadian, who will turn 22 on June 19, recalled that he was not set to play the first game for the WIEP, but the skipper was ill, hence he got the opportunity. In the second match as well, Da Silva was not slated in the starting XI, but after the rain delay, he grabbed the opportunity with both hands and scored an unbeaten 62. From that point, it was runs upon runs for Da Silva. He followed up that performance with an unbeaten century against the Windwards.
"My parents are very proud. it's just the start, I hope I can really kick on from here and make my debut soon, but if not this tour, another tour. I really hope to stake a claim and make my way into the West Indies team," Da Silva posited.