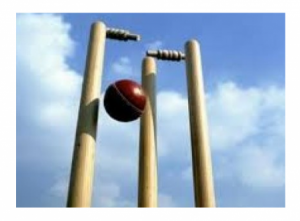 ST Lucia Stars captain Kieron Pollard insists the team has no intention of giving up on the season following yet another loss, this time to the Jamaica Tallawahs at Sabina Park on Tuesday.
The loss was the third in a row for the St Lucia-based franchise but perhaps more disconcertingly, was the 14th consecutive defeat overall, dating back to 2016.
On Tuesday, Andre Fletcher got the Stars off to a fast start with a brisk 43 from 33 and former captain Darren Sammy chipped in with 36 from 24 as the team posted a respectable 175.
As the Tallawahs pursued the target the Stars were their own worst enemy, it seemed, on too many occasions displaying sloppiness in the field with missed catches and botched stops. In a game that came down to the final two balls, it proved to be their undoing.
The performance was the kind it was hoped, Pollard, who joined the Stars this season and was appointed, would help correct. It hasn't turned out to be the case so far.
"It's the nature of the game. In order to win games and to win championships you have to concentrate for 40 overs and we haven't been doing that," Pollard said following the match.
"Having said that batting first on that pitch everyone thought it was a bad decision but I think 175 was always going to be a challenging total.
We brought it right down to the end and taking a couple of our catches and bowling a couple more tight overs and it could have been a different ball game," he added. The captain is, however, not yet ready to call it quits.
"I've played in enough franchises. I've played in a franchise where everyone thought we were dead and we came back and won the tournament. So for me in my mind, the belief is still there and in the mind of the guys, the belief is still there. Until we are mathematically out of this tournament we will continue to fight and we will continue to fight hard."