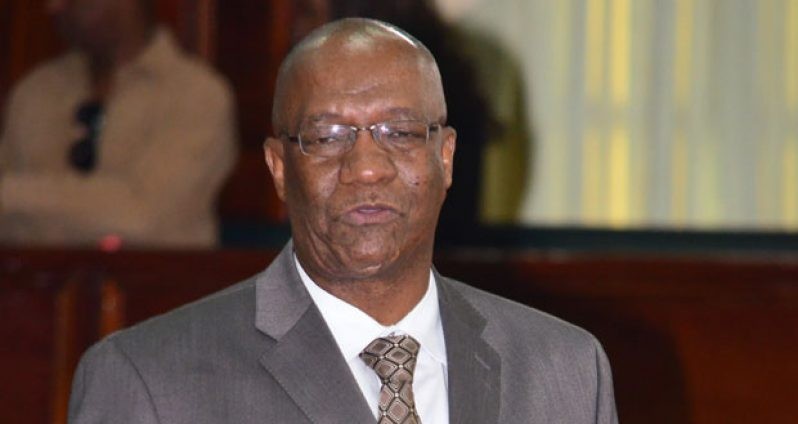 The PNC never misses a chance to disgrace itself and remind the nation why it should never again be elected to office. Every time it files a spurious, contrived election-related case, the nation and world remembers their attempt at election fraud that failed miserably.
The Chief Justice, one of the best Judges in recent times, again threw out the second PNC elections petition as having no merit. The PNC must not be tired or ashamed to lose so many elections cases, in its attempts to hoodwink some gullible supporters that somehow the elections were rigged in favour of the PPP.
The PNC announced they would appeal the elections petition case, so there will be another chance for them to be walloped again, and reminding the nation that they are up to no good, making trouble in the neighbourhood. Having traumatized the nation during the 5 months of attempted rigging in 2020, the PNC had a small group of supporters on Monday marching in the streets causing businesses to hurriedly shutter their doors. Does the PNC think such strategies endear them to the hearts of the businesses and law-abiding citizens going about their daily activities?
What purpose can the PNC attain other than communicating that they have nuisance value and can create disorder and disrupt traffic and business?
The PNC is now a battered party, reeling from revelations of various wrongdoings by some top operatives facing numerous fraud charges and malfeasance in public office, apart from internal leadership divisions. Filing more court cases it knows it cannot win, the PNC continues to shoot itself in the foot, rather than rebuilding to be a viable, responsible Opposition it was elected to be.
While the PNC continues to do more of the same that continues to drag the party down, the PPP has launched a flurry of developmental projects winning many hearts and minds and solidifying its support across many communities, and even winning former PNC supporters. The sad thing is there is no one on the horizon emerging to save the PNC from itself. The country needs a vibrant, moral Opposition to critique the government and make them accountable. Instead, the PNC continues its clownish ways over and over. The nation and party deserve better.