2 minutes reading time
(432 words)
Time and time again the WICB has shown its lack of support for the players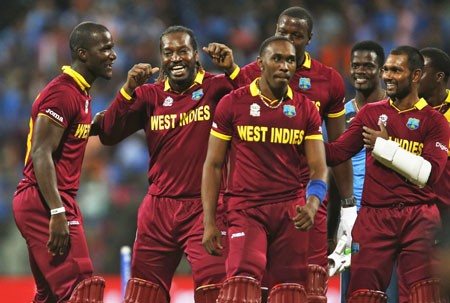 Time and time again the WICB has shown its lack of support for the players and the Caribbean people, they have shown that they don't care about what's best for the team or the sport, but rather what's best for themselves.
Think back to the disaster tour of India, they sent players on tour without agreeing on a salary (keep in mind these players are paid on the lower end or the range in terms of international player salaries) then refused to negotiate with the players while they were in India forcing the players to pull out, not to mention the lawsuit...
Failure!
Think about how they completely threw Sunil Narine (who is the best bowler on our team) under the bus, no support for him in what seems to be a witch hunt by the ICC, his IPL team showed more backbone and support for him than his own Cricket Board...
Failure!
Think about how they treated Phil Simmons, apparently they think a team manager should have absolutely no input in who is selected to play, this is not only backward thinking while handicapping the manager, it is also the way the existing board wheels its power to blacklist any player who doesn't bend to its will or speaks out against them, remember what they did Gayle and Bravo...
Failure!
Think about how they treated Shivnarine Chanderpaul, he was on track to break the career run total of Brian Lara and they choose to not give him a chance to do it, so as to keep Lara as the highest career scoring leader in WI history, mind you even Lara himself stated his displeasure with how it was handled and showed support for Chanderpaul by calling for him to be given the opportunity to break the record....
Failuer!
Think about how they planted a WIPA representative who sits in the pocket of the WICB rather than showing his support for the players, Wavell Hinds is the worst rep ever....
Failure!
Think about how they underpay the players, who then turn to the IPL and other leagues to make their money, then the WICB in its brilliance schedules its test matches during the same period as these leagues, forcing the players to choose between supporting their family or playing for the test team, then they want to blame the mediocre team that fails the test matches over and over rather than make it possible for our best players to represent us at the test level...
Failure!
There is much much more that could be said, but I think you get the picture.