England leave for the second leg of their winter engagements tomorrow. The destination is the Caribbean, and with it will come the inevitable laments about the decimation of cricket in the region. You know the drill: the documentary, Fire in Babylon; David Rudder's doleful anthem, Rally Round the West Indies, pace that was once like fire and so on. Some may even try to tell you that American sports, such as basketball and baseball, have taken over.
There are a lot of myths surrounding cricket in the Caribbean, the Americanisation of sport being one. I've never even seen a game of baseball being played in the English-speaking Caribbean. Football has always been popular. Cricket, especially Twenty20, is still so. Talent is there; the game is followed, if not always live and at the ground, and, if the region suffers from serious challenges, at least the game is played at every primary school and the weather allows for year-round participation. Numbers, relative to the size of the population, are strong.
It would be inconceivable for a region of only six million people to dominate the game continuously, as it once did for almost two decades between the late 1970s and mid-1990s. Standards have dropped precipitously since then and, no doubt, weak governance, poor administration and political infighting have not helped. That said, I'm not sure that anything could have withstood the structural changes that have gripped the game since the end of that period of dominance and have affected the West Indies more than any other region.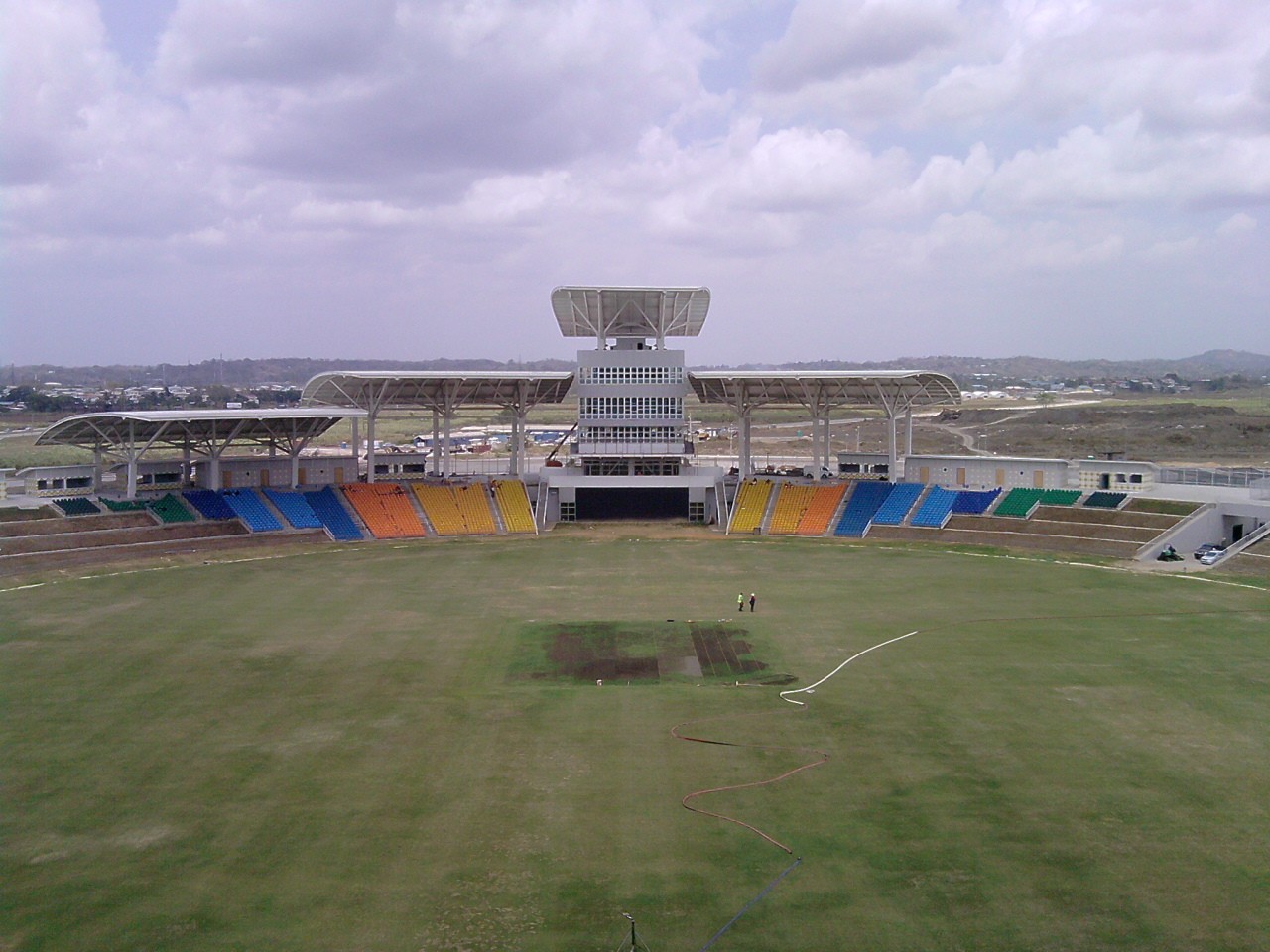 These challenges were neatly laid out in a paper circulated to the ICC board ten months ago by Johnny Grave, the chief executive of the West Indies Cricket Board (WICB), as he tried to get the game's authorities to tackle the imbalances that continue to hinder the region. In short, these are money and the rise of domestic franchised T20 leagues: West Indies have too little of the former, and are challenged by too much of the latter.
From a financial point of view, the game was a near-level playing field throughout most of West Indies' years of greatness. Satellite television had yet to threaten its terrestrial cousins, so television receipts did not differ according to the size, location or strength of the market. Broadly, the WICB was as wealthy (or impoverished) as the Board of Control for Cricket In India or the ECB and players were paid similarly. Three quarters of ICC revenues were split equally between full-member countries and the international programme worked simply, fees being paid to touring teams as a way of rebalancing whatever discrepancies in home markets existed.
The ICC's Future Tours Programme, a schedule of tours in which all full-member countries play one another at least once home and away over a ten-year period, changed that last dynamic, with tour fees scrapped and a new system put in place whereby the host country kept all of the revenue from a tour and covered the costs on a reciprocal arrangement. This happened as satellite television began to flex its muscles in the sub-continent, with the rest of the developed world not far behind. Eventually, the distribution of ICC revenues was altered too, although with not the same imbalance initially demanded by India, Australia and England.
The impact of this was particularly felt in the Caribbean, which may best be described as a low-income, high-cost region. Television revenues are minuscule in comparison with India, England and Australia. Over a four-year cycle in the Caribbean they account for no more than $15 million (about £12 million) a year. England recently sold theirs for almost 20 times that amount.
West Indies did not cut back on their cricket programme last year even so, investing heavily in two A tours, the women's team before the World T20, a full domestic programme, as well as having to bear the cost of the World Cup qualifiers. It resulted in a horrible financial year, with losses totalling $20 million, which will be balanced out by record receipts this year, after the visits of England and India and proceeds from the World Cup.
On top of that, West Indies' costs are significant. Labour in the region is expensive, far more so than in the sub-continent; hotels are equally so, especially on some of the smaller islands where there is limited accommodation for international teams, giving those that are there an incentive to push prices up further still. Ferrying two sets of teams and staff on aircraft from island to island is much more expensive than, say, hiring a coach up and down the M6, which the ECB must pay for when West Indies visit here.
The new and challenging economics of the game was only one part of Grave's submission to the ICC last March. He also attempted to tackle the Wild West of the unregulated franchised T20 competitions, the growth of which has had a greater impact on West Indies than elsewhere. Given the parlous state of WICB finances, players are especially vulnerable to poaching by other countries (Jofra Archer, for example, who will become eligible to play for England in March) and to wanting free-agency status to exploit the opportunities that have arisen elsewhere.
Domestic cricket runs from October to March in the Caribbean, during which time there are at least five back-to-back T20 tournaments around the world — in Bangladesh, Australia, New Zealand, Pakistan and South Africa. In 2017, there were 22 West Indian players plying their trade in the Bangladesh Premier League alone. That, in turn, has an impact on West Indies domestic cricket, with the downward spiral that the consequent drop in standards and lack of interest brings.
West Indies put forward various proposals to limit the damage: scheduling windows for T20 tournaments in regions, leaving six months a year free for international cricket only; payments of 30 per cent of the player's franchise fee to be returned to the home board by way of compensation; a limit on the number of overseas players in each tournament. A number of working parties are looking at the proposals.
These structural changes would have tested West Indies cricket, no matter how strong its governance and administration. However, all is not gloom and doom. Despite the challenges, West Indies still manage to pay their players well: with match fees and a Caribbean Premier League gig on top, a leading contracted West Indies player can still earn $400,000, a third of what Joe Root earns, perhaps, but still a significant sum in a low-tax environment. There are 14 contracted women cricketers and 90 or so male professionals across the region, earning their living from the game. This year, some young players were persuaded to forgo the Bangladesh Premier League to play domestic first-class cricket. The incentives to become a successful international player are strong.
How will the tour go? Despite not having won there for a generation, England must start as favourites, but with a decent crop of fast bowlers and a core of established batsmen, my guess is that West Indies will provide more of a challenge than Sri Lanka did before Christmas. Given the structural disadvantages from which they operate, neutrals ought to wish them well.