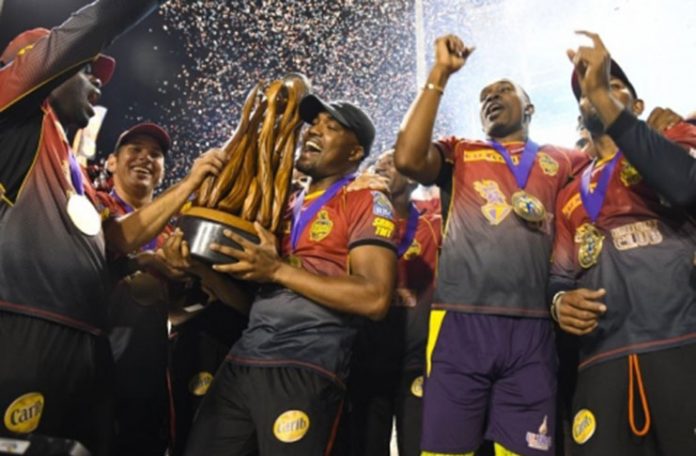 ON the heels of news that Guyana benefited to the tune of US$14M from the 2017 Hero Caribbean Premier League (CPL), the Hero CPL has announced that Trinidad and Tobago reaped even bigger financial benefits from the competition that ran from August 4 to September 9 last year.
According to the CPL, T&T earned US$23,625,618 over the one-month period of the Caribbean's Premier T20 competition.
The Hero CPL spent US$ 4,493,849 in Trinidad & Tobago during the 2017 event, a 171 percent increase from what was spent by the tournament in 2014 and an increase of 71 percent from the figure that Hero CPL spent in the country in 2016.
This figure has been arrived at by using organiser spend, visitor spend and media value and was calculated for Hero CPL by world-renowned researchers, SMG Insight.
"Trinidad & Tobago has always been a huge part of Hero CPL, and staging the final week in the country this year saw a massive increase in our spend compared to 2016," said Pete Russell, Hero CPL's Chief Operations Officer.
"We are very proud to be making such a positive impact on the Trinidad & Tobago economy and we are very grateful for the support we have got from the government and local population."
In addition to that economic impact figure, the Hero CPL directly involved 830 local personnel in Trinidad & Tobago, filled 9 323 hotel rooms during the 2017 event and showed matches staged in the country to a cumulative TV audience of 37.6 million.
The value of the picture postcard exposure and mentions of Trinidad & Tobago from this coverage totalled US$ 2,810,996.